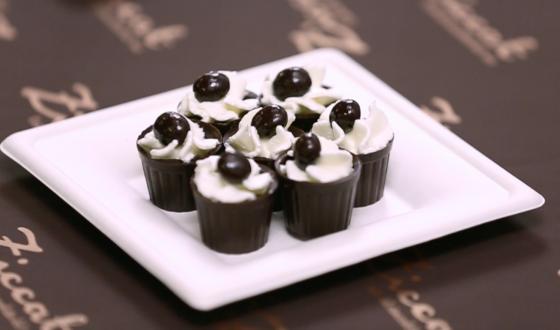 Ingredients: 
Dark chocolate cups Ziccat
150 gr. ivory chocolate Ziccat
100 gr. cream
20 gr. coffee soluble in powder
covered Coffee beans for decoration
Preparation: 
Boil the cream with coffee powder in the pan and pour chocolate drops after boiling point. Blend it until you get a smooth and homogeneous mixture and leave it rest out of fridge for around 2 hours. You obtain smooth cream which will be suitable for filling of dark chocolate Ziccat cups. Decorate it at your wish with whipped cream spray and/or coffee bean.